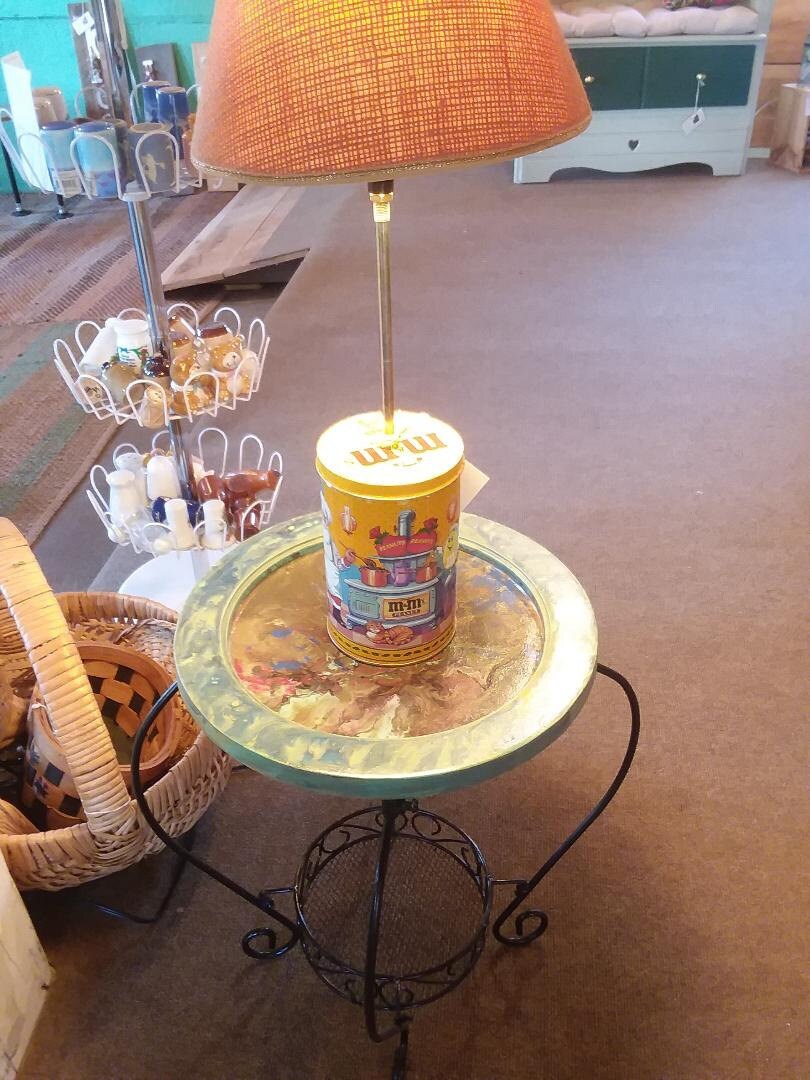 Fluid Fill Small Side Table with Wrought Iron Leg's. M & M's Tin Table Top Lamp.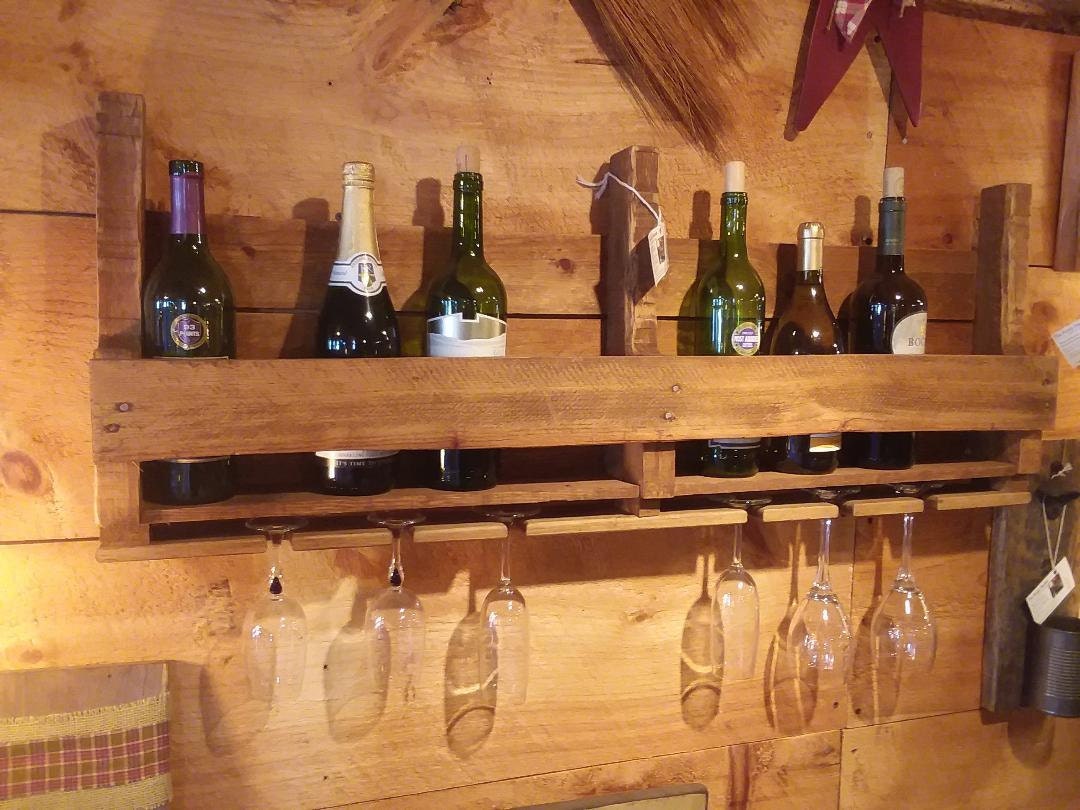 Pallet Wine Bottle Rack with Wine Glass Holder.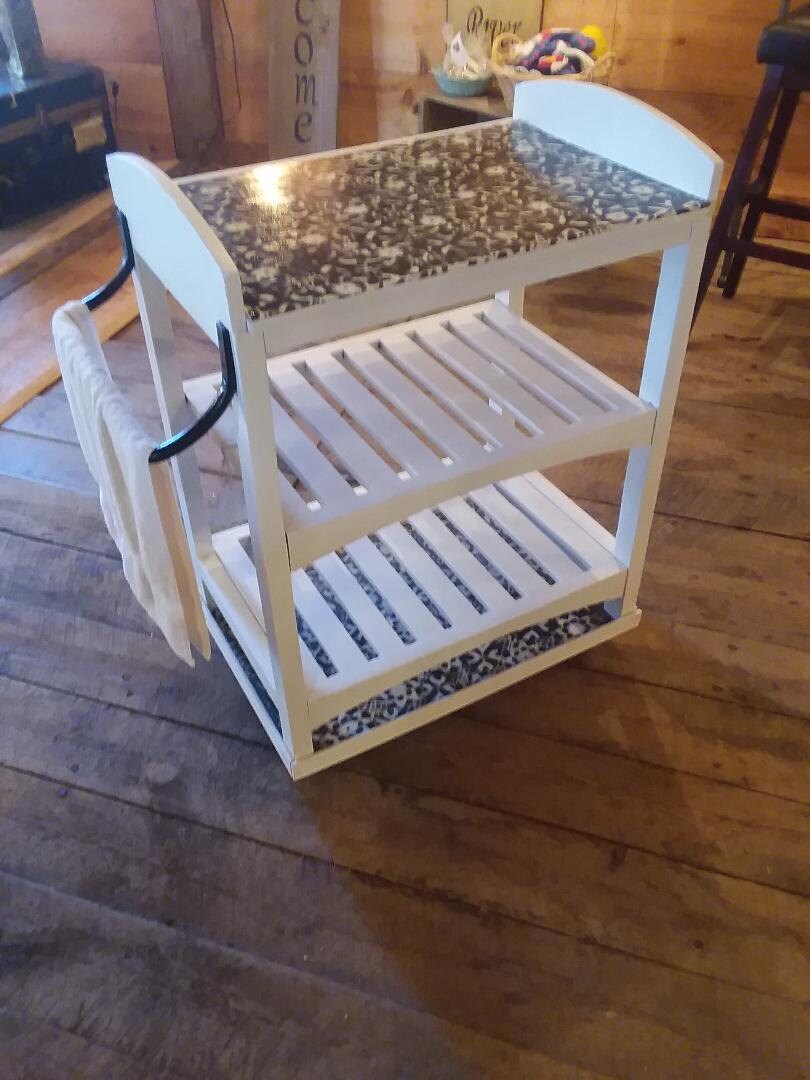 Rolling Black and White Airbrushed Kitchen Cart/Island.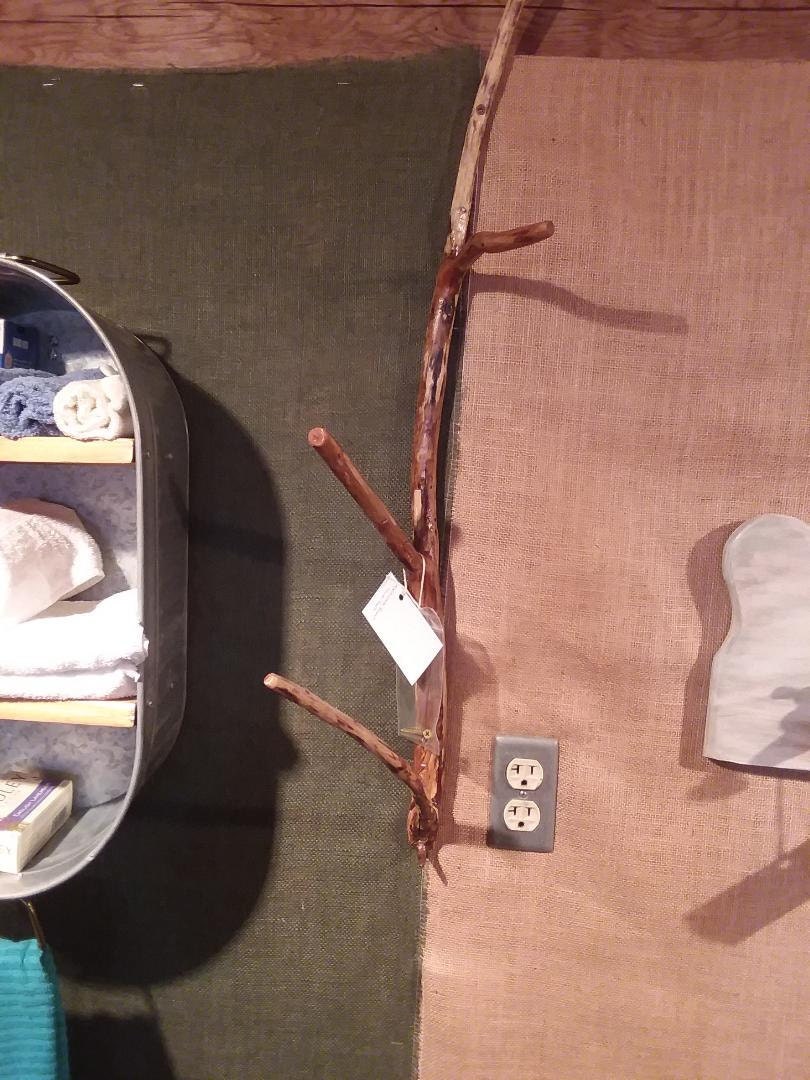 Apple Wood Branch Wall Hanging Towel Rack.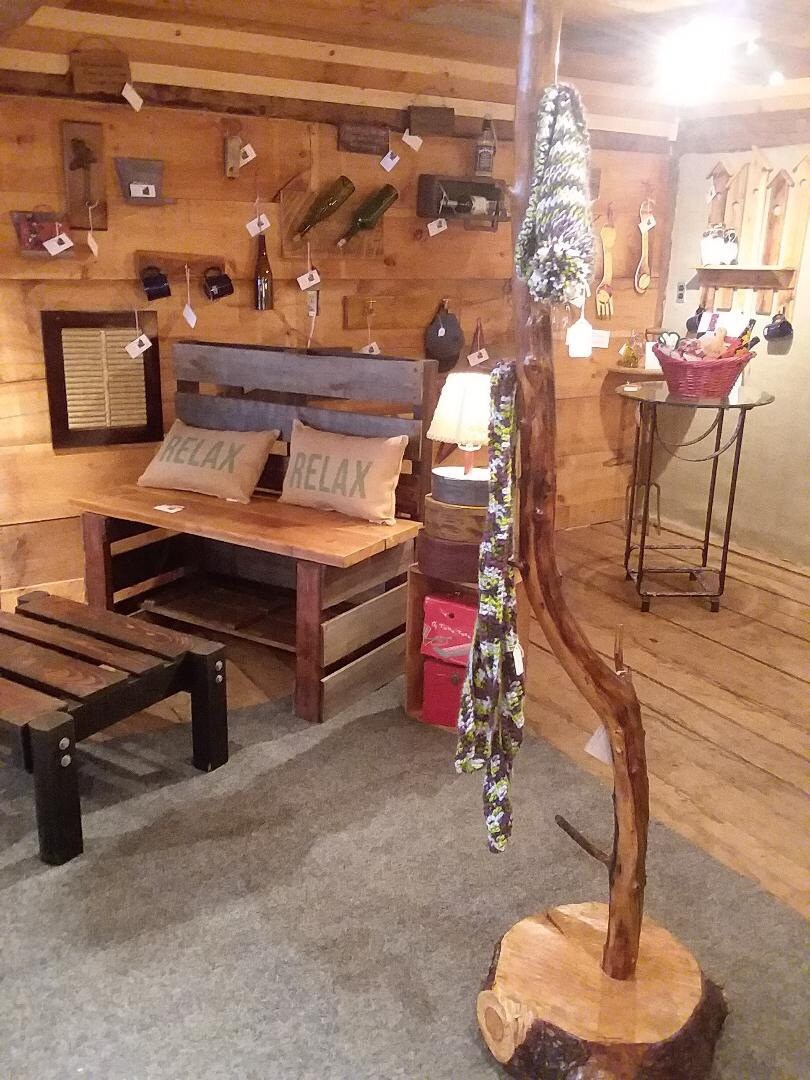 Apple Wood Branch and Log Freestanding Coat Rack. Pallet Bench with Pallet Coffee Table.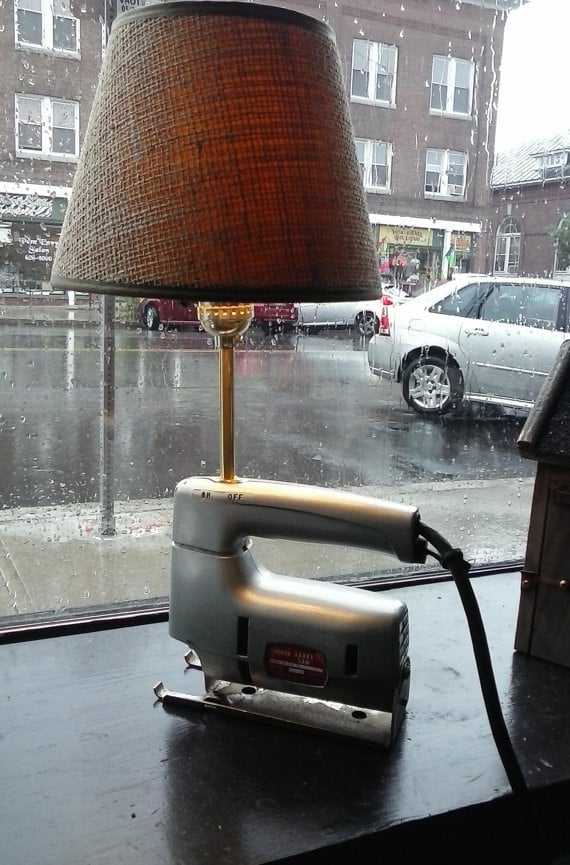 Jigsaw Table Top Lamp.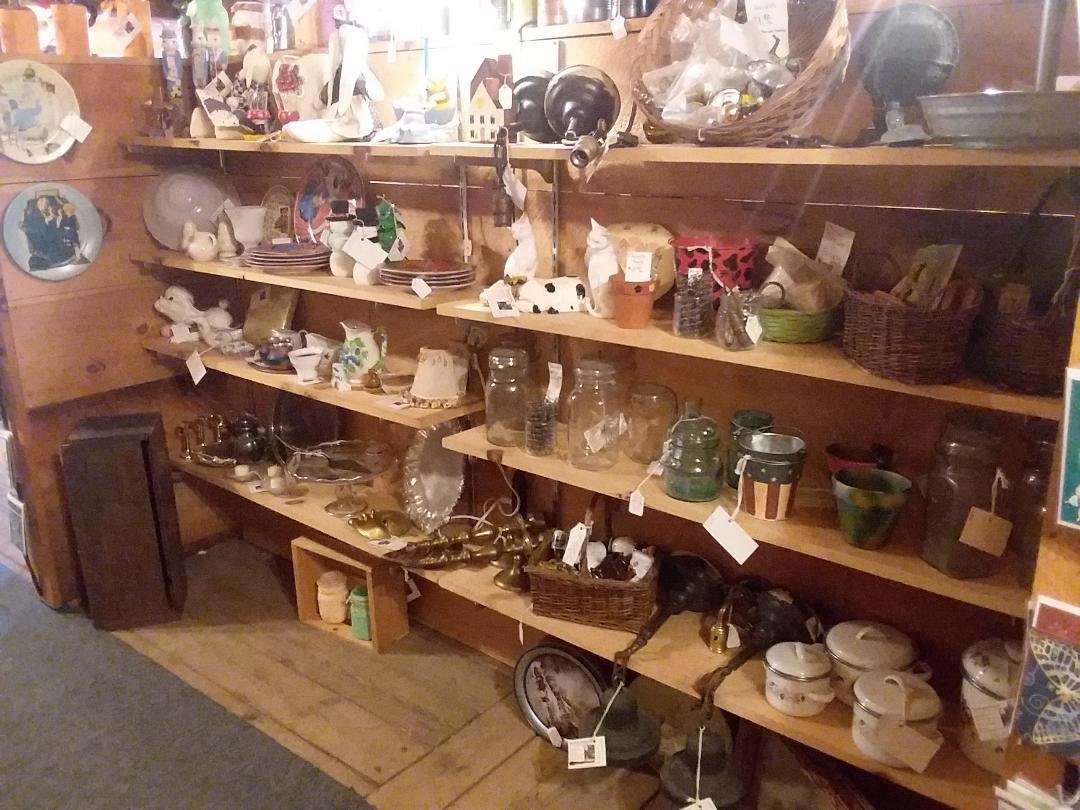 Variety of Housewares to choose from.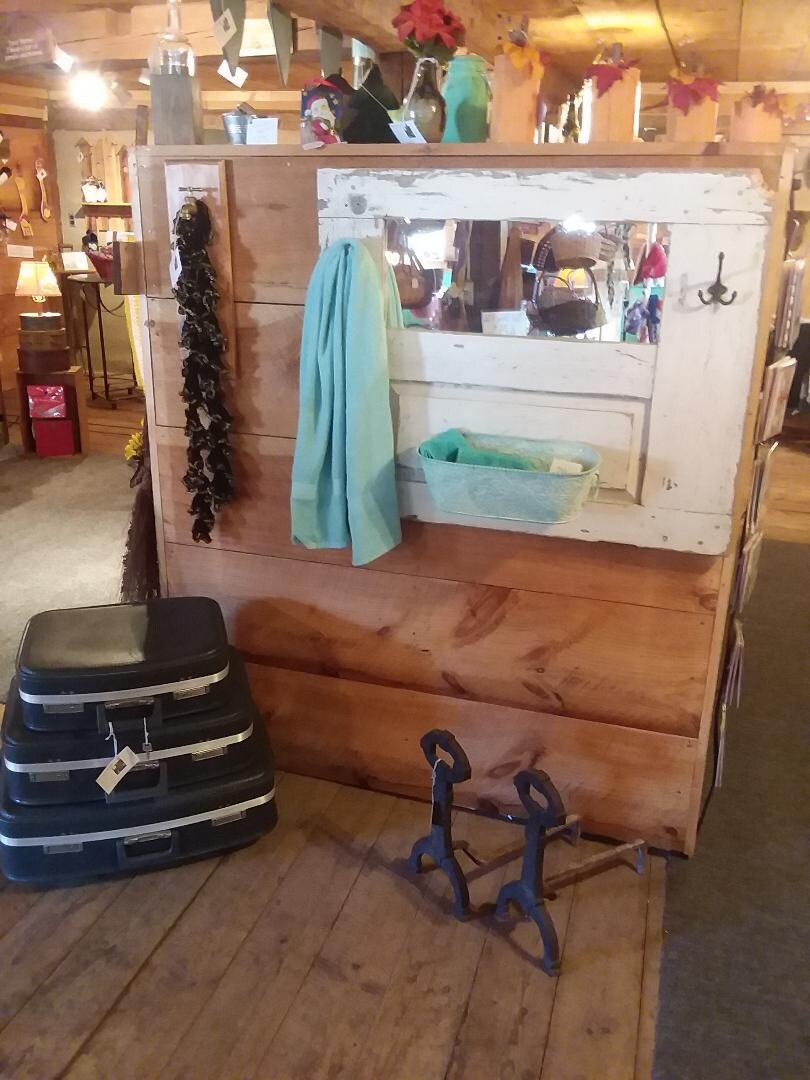 Half Door Bathroom Wall Hanging Rack. Faucet Board Hanger. Stacked Suitcase Side Table on Wheels. Antique Andirons.
Vintage Wooden Ski Coat Rack with Shelf. Burl Towel Rack and Shelf. Apple Wood Branch Coat Rack. Vintage Shoeshine Wall Shelf and Cubby. Vintage Camera Lamp.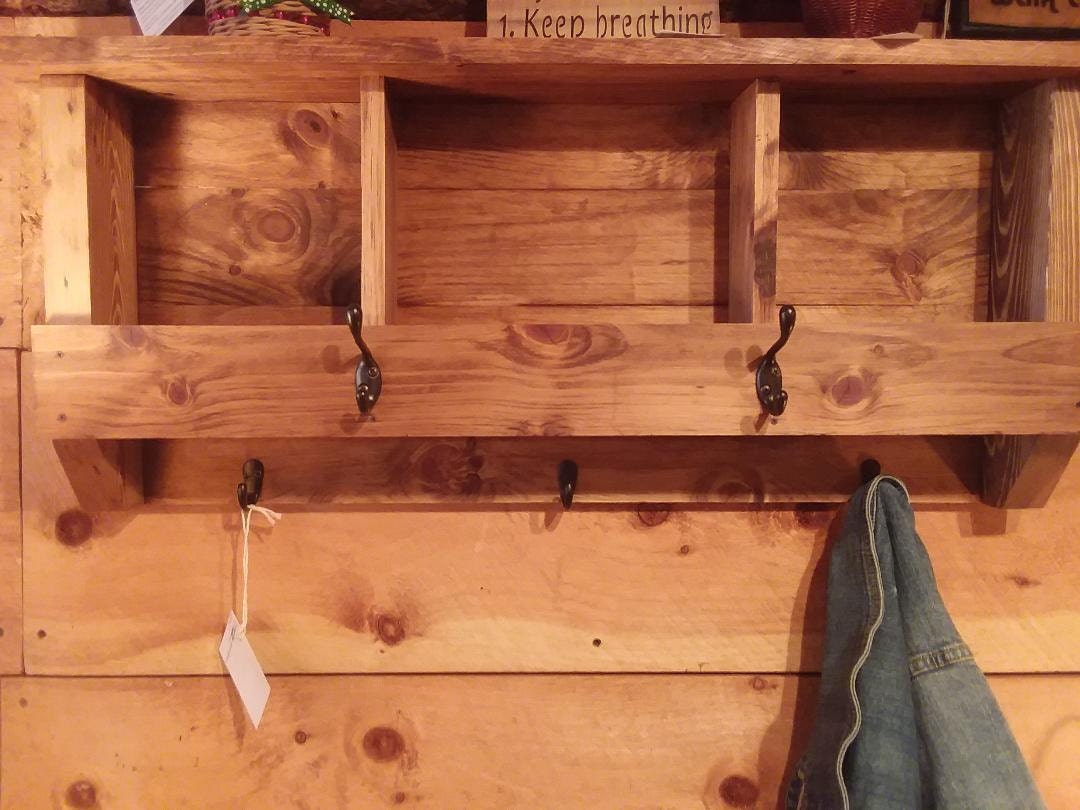 Coat Rack and Wall Cubby.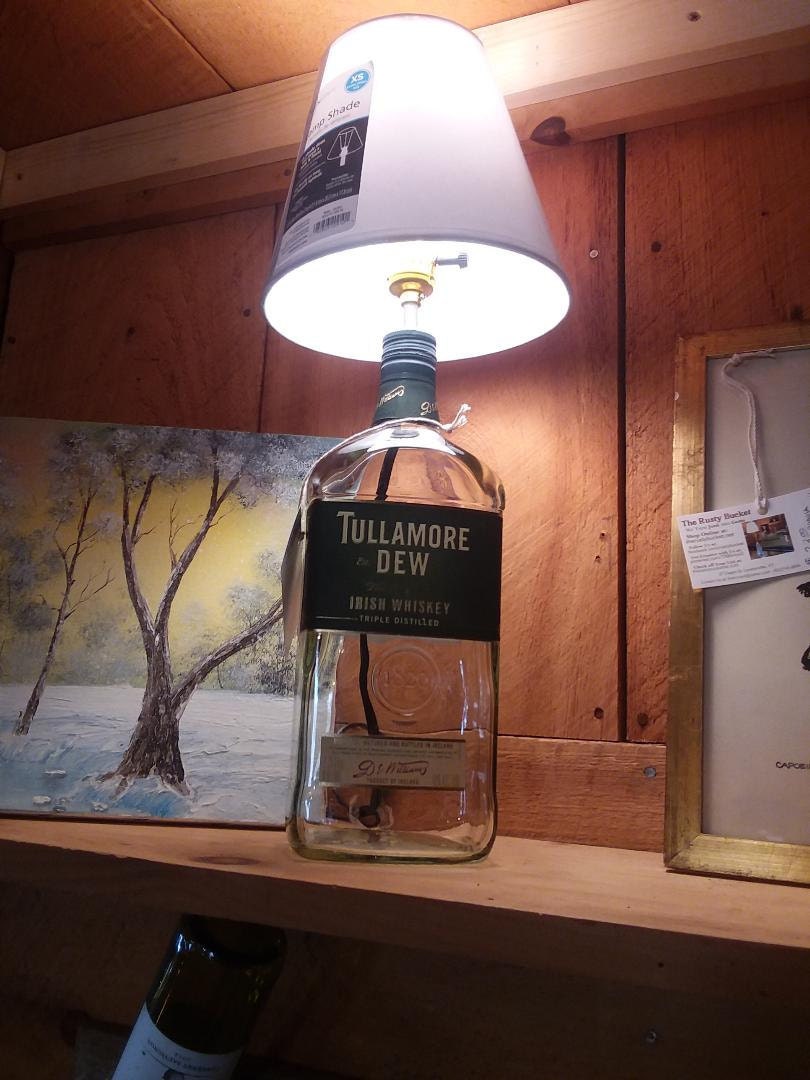 Tullamore Irish Whiskey Bottle Lamp.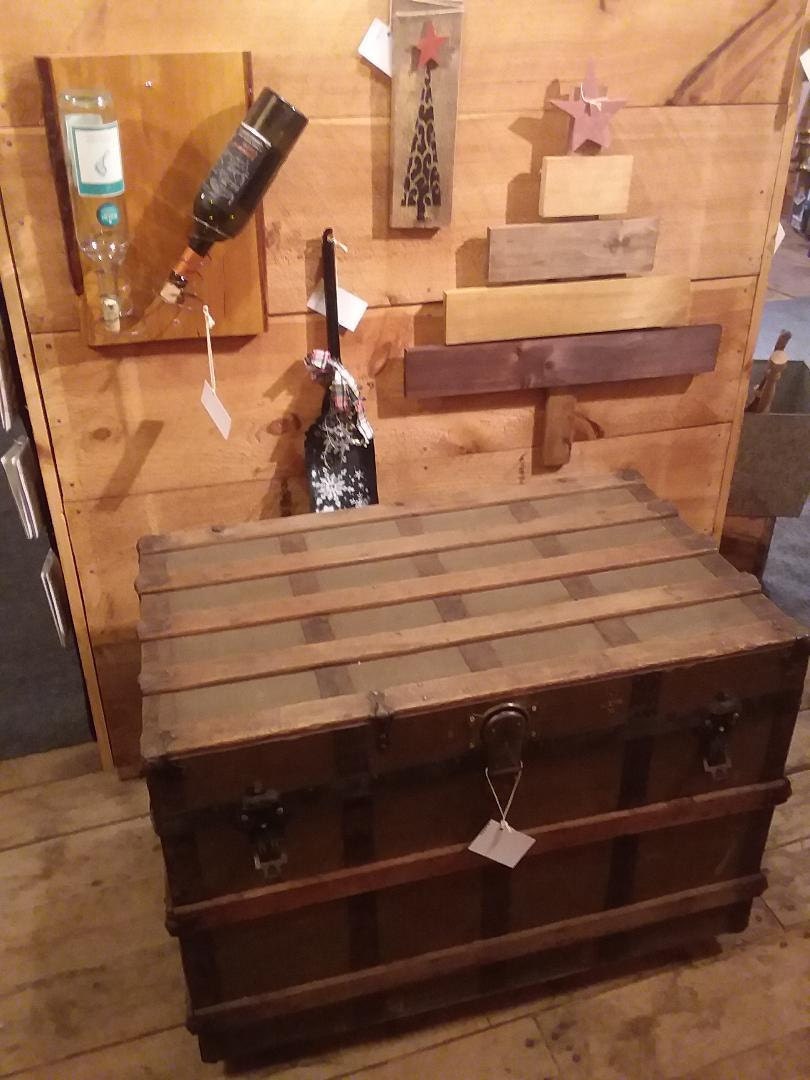 Vintage Wardrobe Trunk. Bed Spring Wall Hanging Wine Rack. Hand Painted Holiday Decor. Wood Plank Christmas Tree.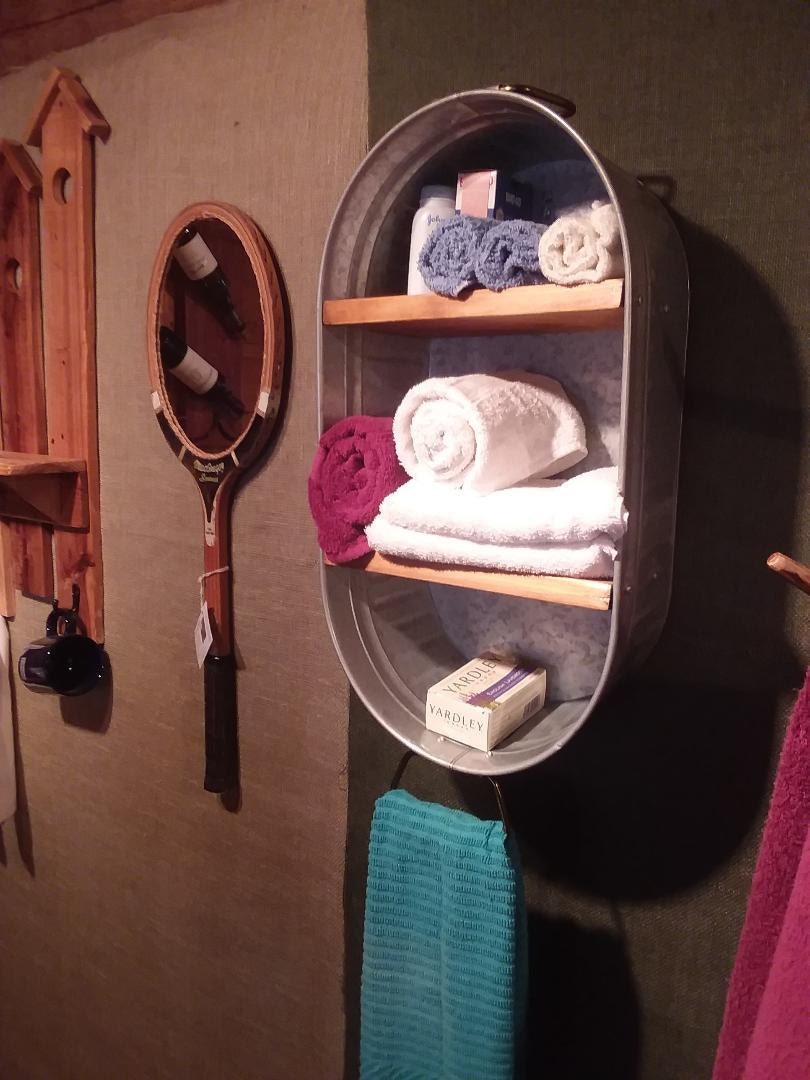 Metal Washtub Wall Hanging Shelf. Tennis Raquet Mirror.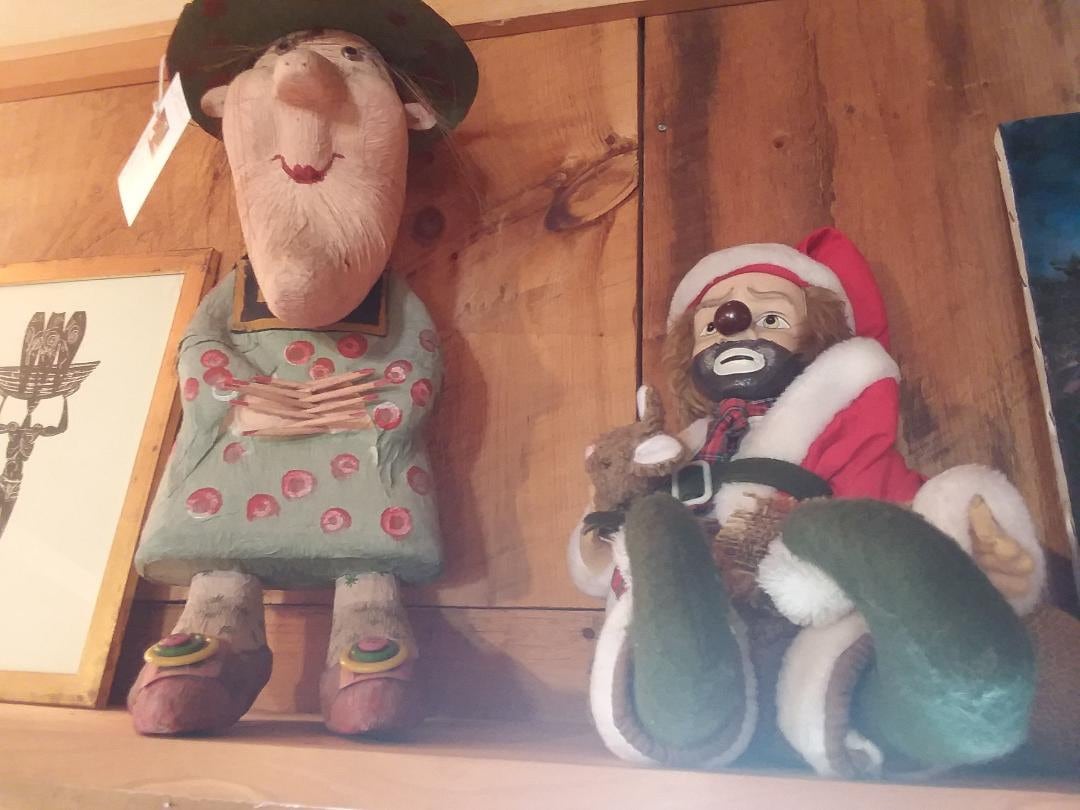 Vintage Collectors Paper Mache Witch. Vintage Emmett Kelly's Hobo Santa Collectors Doll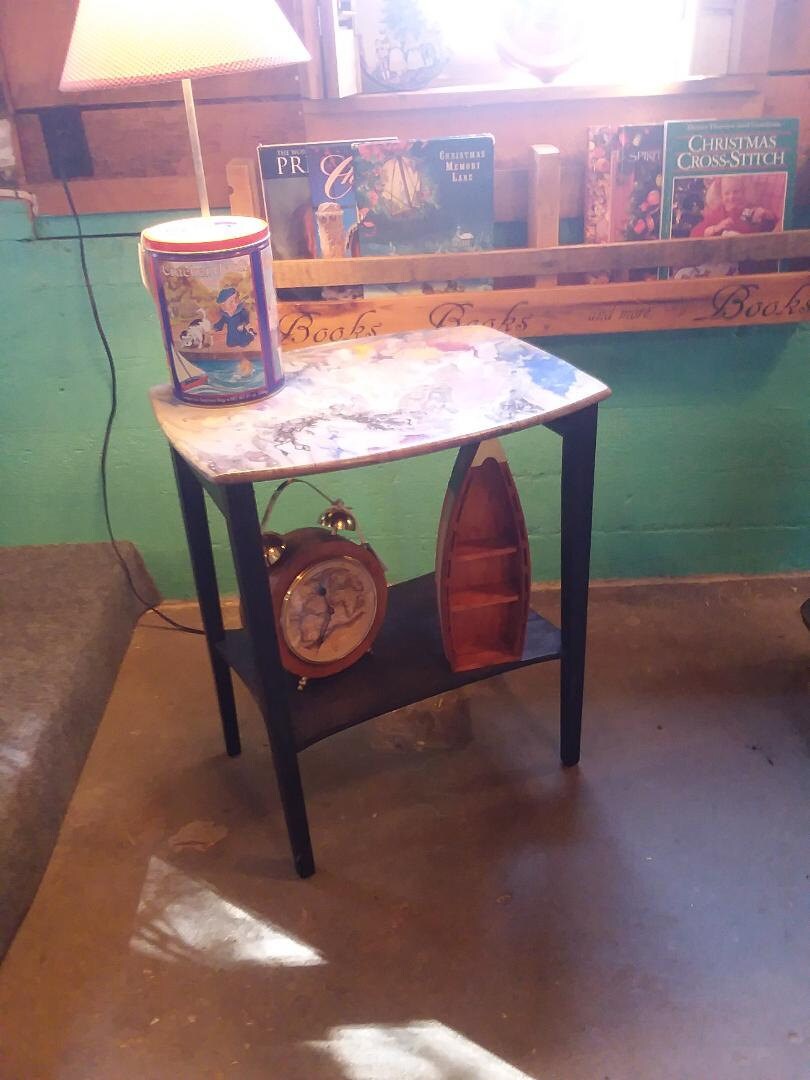 Fluid Fill Wooden Hall Table. Cracker Jack Tin Lamp.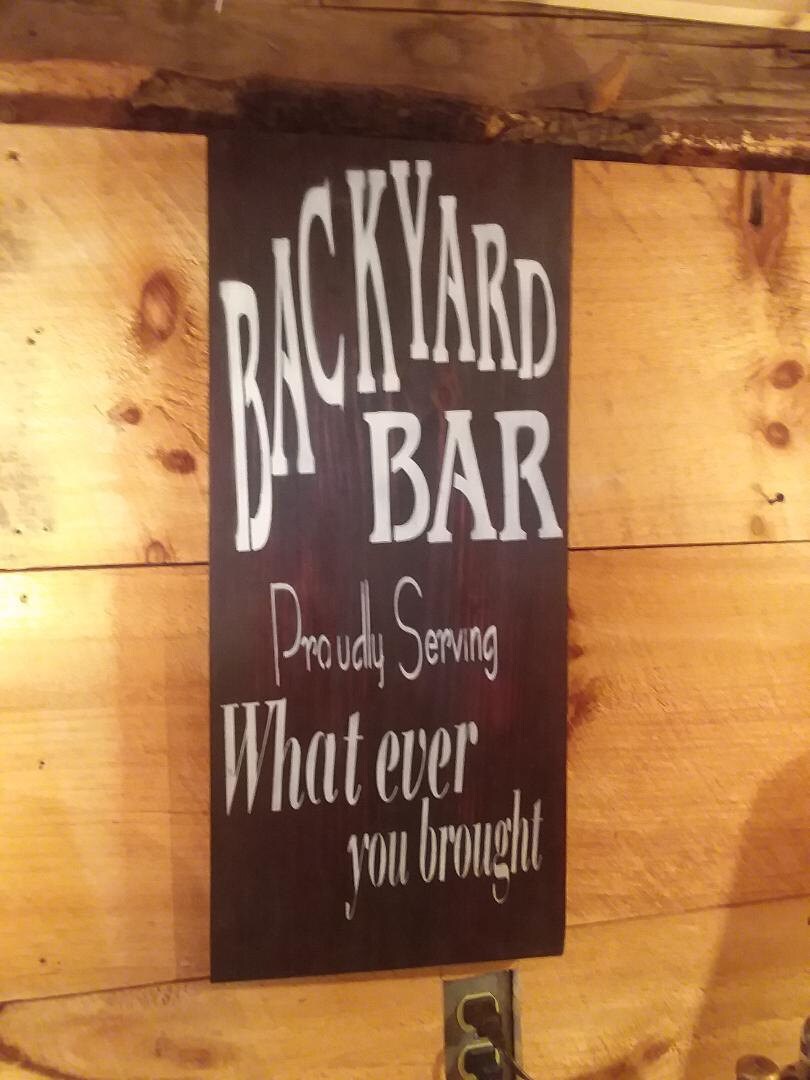 Hand Painted Backyard Bar Sign.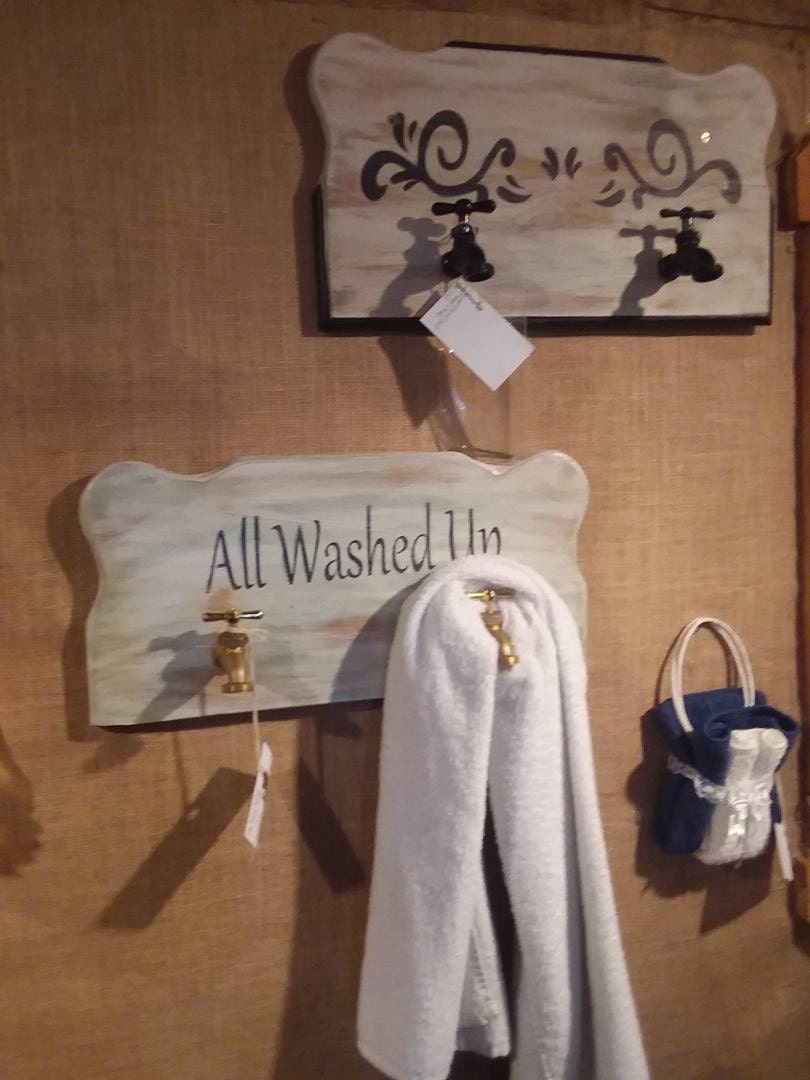 "All Washed Up" Faucet's on Board Towel Rack. Faucet's on Board Coat Rack.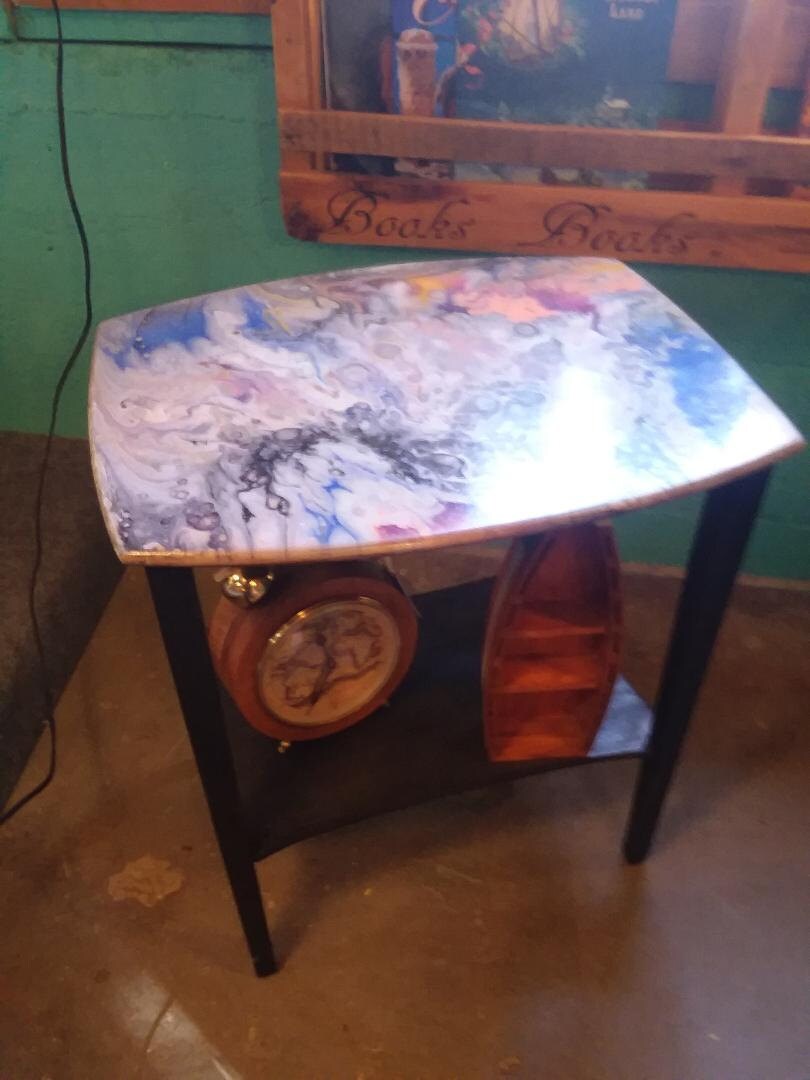 Fluid Fill Wooden Hall Table.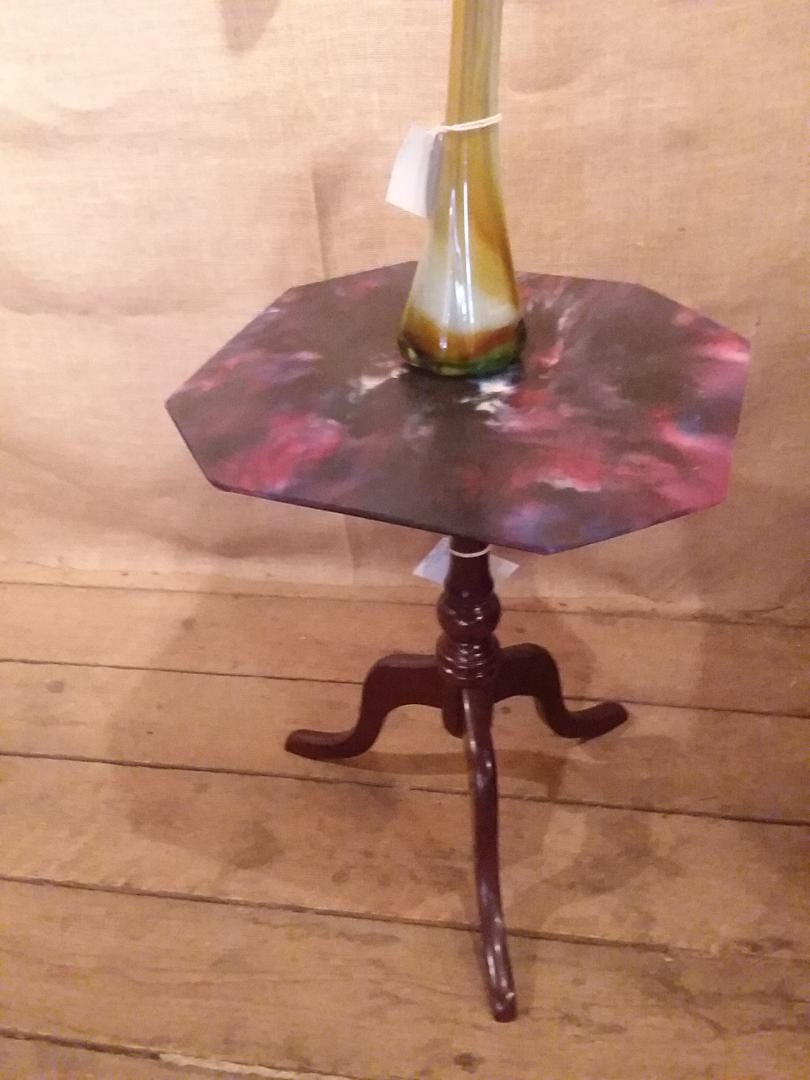 Unicorn Spit Cabriolet Leg Side Table.